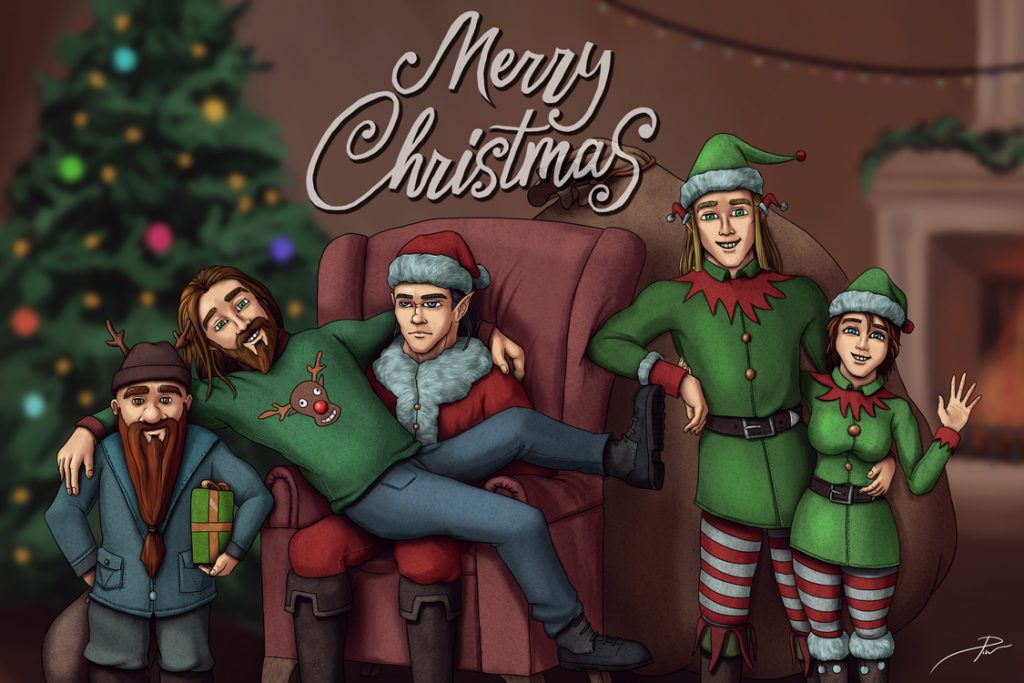 And here we are again. Merry Christmas to you, dear readers, who are still here, reading these comics and my silly writings.
We have been through a long, good year I say. At least it was better than the previous one. Let's collect all the things, that happened in the comic's life.
I've created 22 pages for the Legend, and 21 for the Secret, 43 in total. Nice.
I've made some extra artwork as well. You can check them out in the extra page, just click on the menu button up there. I am really proud of the "Spirit of the forest" series and my mushroomy pictures inspired by Morrowind turned out also great (At least I think people like them according to DeviantArt).
In april I've made myself a daily face sketch drawing challenge, which was really useful for me, since I could have some practice on character face drawings. You can check them out as well in the mentioned extra page.
There was a major style, shading and drawing improvement again in the comics, I am happy with the results. It seems that I have a bad habit of trying to make my art better. Unfortunately the comics have a little hard time to catch up. That is why I've began to make some revamp for The Secret, and I hope I can finish it somewhere in time. For the Legend, this mission is impossible, so I've decided to skip it 🙂
I think people are slowly strating to find this comic, and I am very happy about it. I remember the first 4-5 years, when only I was the one, who read it. Ahh, good old days. That is why I am so extremely happy even just for one new reader. Every reader needs to be appreciated.
There are some people reading the comics on the mirrored sites as well, in Webtoons and in Tapas. I wish I could merge all of the readers together, but everybody has their own taste ro read comics, and I understand that.
I've also created my Discord channel, where…well, not much people are there right now, and I am mostly speaking with myself the characters of mine. But I hope some people will find it too, and there we can have some jolly conversation about many things.
Well thats all.
Again, Merry Christmas to you, and have a Happy new year!
See you in 2020.